Swanita Intimate Hygiene Wash
This intimate wash is specially formulated for the intimate area and also maintains a natural pH. It leaves a fresh feeling and is suitable for everyday use.It is specially formulated with aestheticians to be gentle for everyday use.It prevents and minimises odour without causing irritation to the vulva.The lactic acid in the feminine wash also cleanses without disrupting healthy bacteria.Swanita's feminine wash cleanses well and leaves fresh all day long.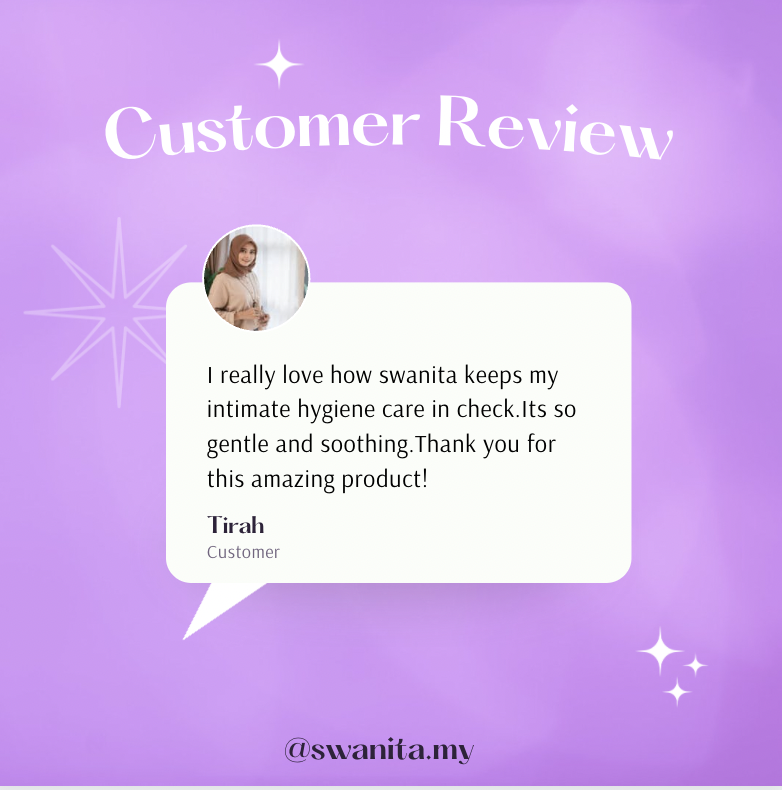 Key Ingredients
•Alpha-Glucan Oligosaccharide - Encourages growth of healthy bacteria for your vagina
•Lactic Acid - Helps eliminate dead skin cells without causing irritation.This will then promote cell renawal!Lactic acid also restore acidic balance of the vagina
•Aloe Vera Extract - Soothes the delicate skin on our private area without stripping off our natural oils.
Swanita intimate hygiene wash formulation is combined with probiotics to provide daily protection from unwanted symptoms that comes with PH imbalance.
Directions:Apply a small amount of cleanser to the intimate area in the shower or bath.Rinse thoroughly.May be used daily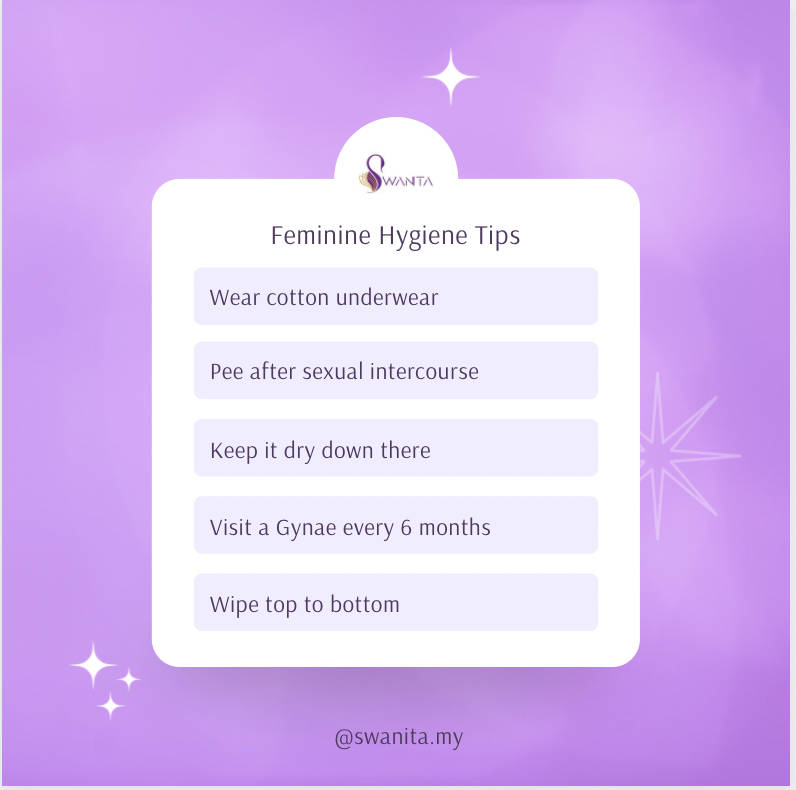 KKM APPROVED- NOT200900178K


SGS APPROVED