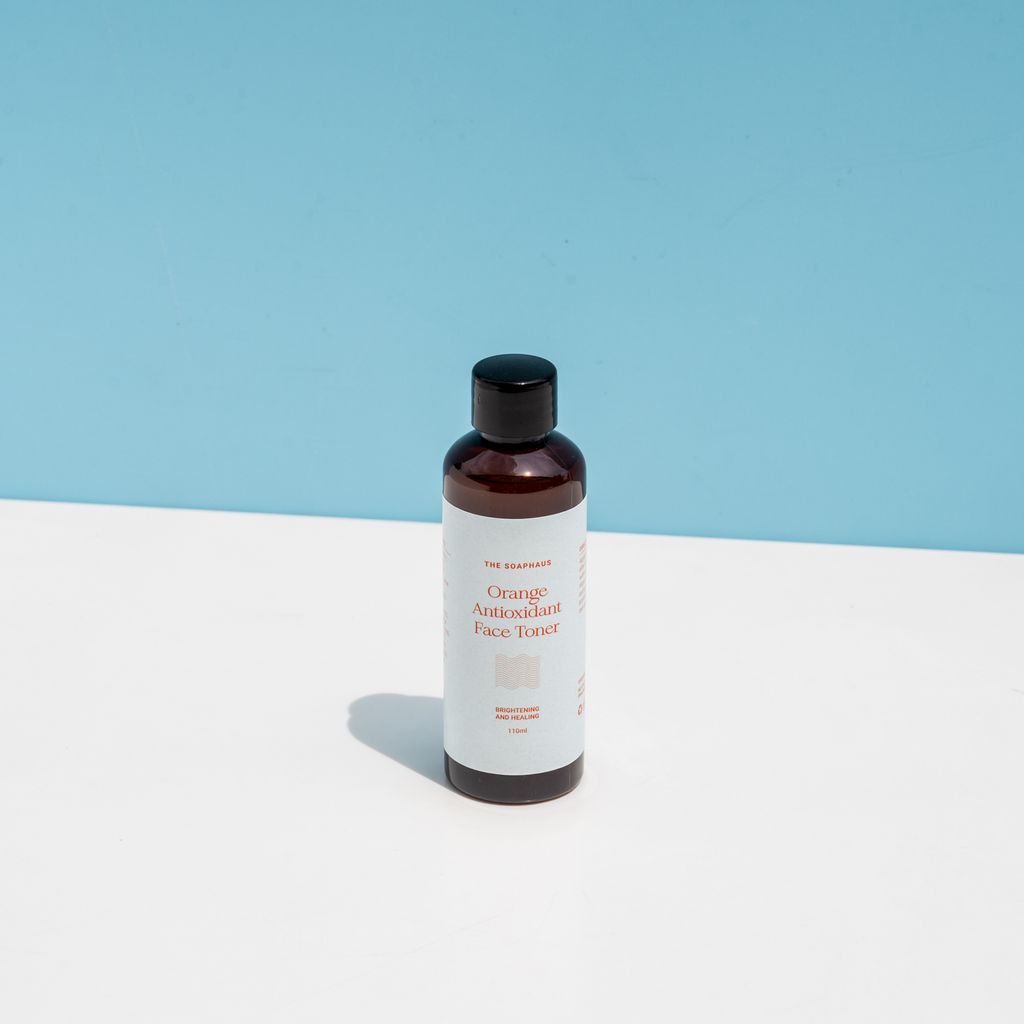 Orange Antioxidant Face Toner (110ml)
This wonderful face toner comes with radiance renewal ingredients and many other nutrients that your skin needs to look alive. Once you start using it, you can feel the difference when your skin feels smooth and hydrated and gives a glowing look.It is also packed with orange oil known for its antibacterial properties.The rosehip oil helps with scarring and healing dry skin, and witch hazel extract which can help in treating scars and preventing acne.
Ingredients-Aqua, Glycerin, Witch Hazel (Hamamelis Virginiana), Aloe Vera (Aloe Barbadensis) Extract, Polysorbate 20, Sweet Orange (Citrus Sinensis) Essential Oil, Benzoic Acid, Dehydroacetic Acid, Benzyl Alcohol.