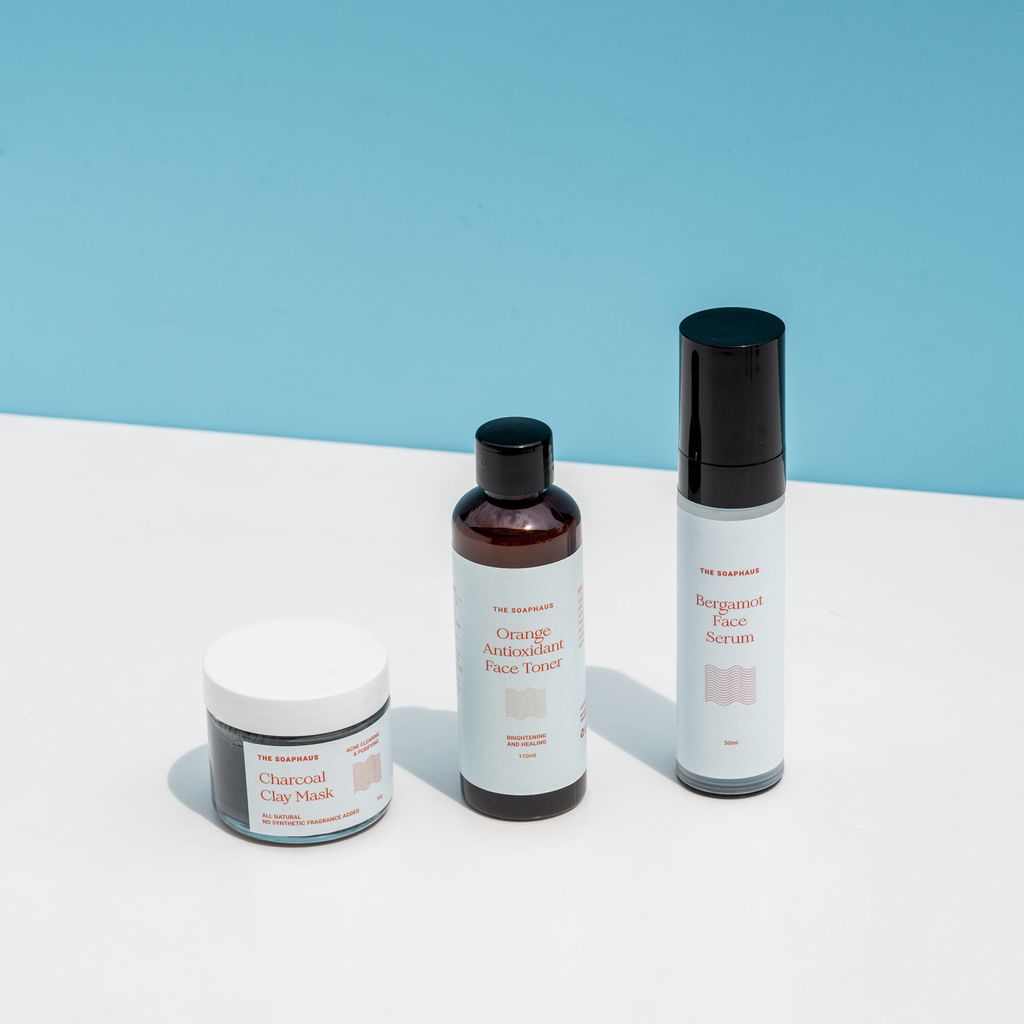 Are you battling with stubborn acne around your mask area? That is called 'maskne' This occurs when your skin is irritated by usage of facial mask especially if you use it for longer period. It is also when moisture is trapped beneath the mask. If you have redness, itchiness, peeling around your jawline, cheekbones, and mouth are some of the common signs of this new problem.
Directions of usage:
1.Apply charcoal clay mask every 2 days around your jaw area
2.Remember to tone your skin everyday after cleansing.
3.Apply the bergamot serum on your newly formed acne. You can apply the serum as many times as you want to.
In this combo you will receive:
1 x charcoal clay mask
1 x orange toner 110ml
1 x bergamot serum