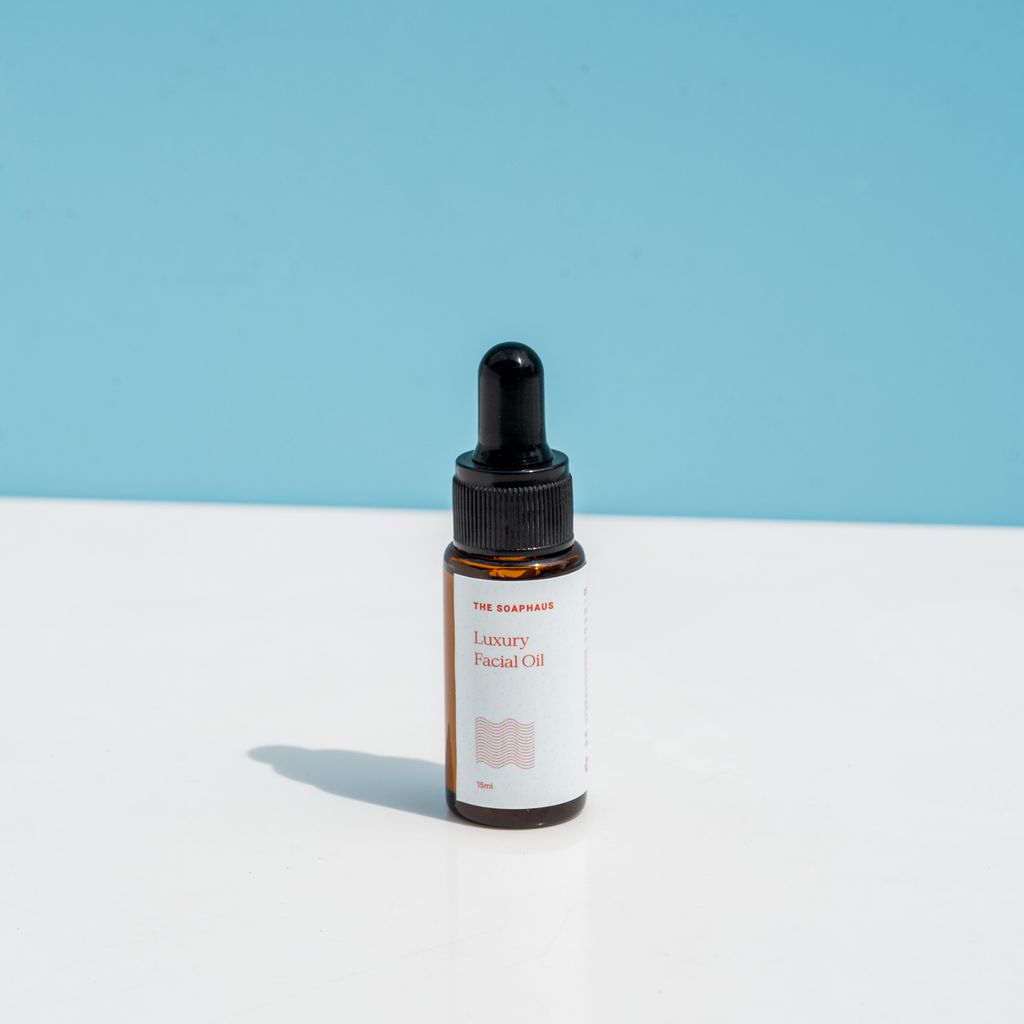 NEW UPGRADED FORMULA (Brightening and Hydrating)
Contains a blend of nine different oils. Argan Oil, Jojoba Oil, Castor Oil, Sunflower Oil, Vitamin E Oil, Lemon Essential Oil, Turmeric Essential Oil, Rose Geranium Oil ,Peppermint Oil. This rich yet lightweight blend of oil provides skin with dewy hydration and glow. Can be used below makeup. It can also be used for facial massage as well. Suitable for all skin type as well.
Our Luxury Facial Oil is packed with omega fatty acids to plump up skin, and, over time, it helps address concerns like dullness, sun damage, and dryness.
It can also brighten your uneven and dull skin overtime thanks to out new upgraded formula.