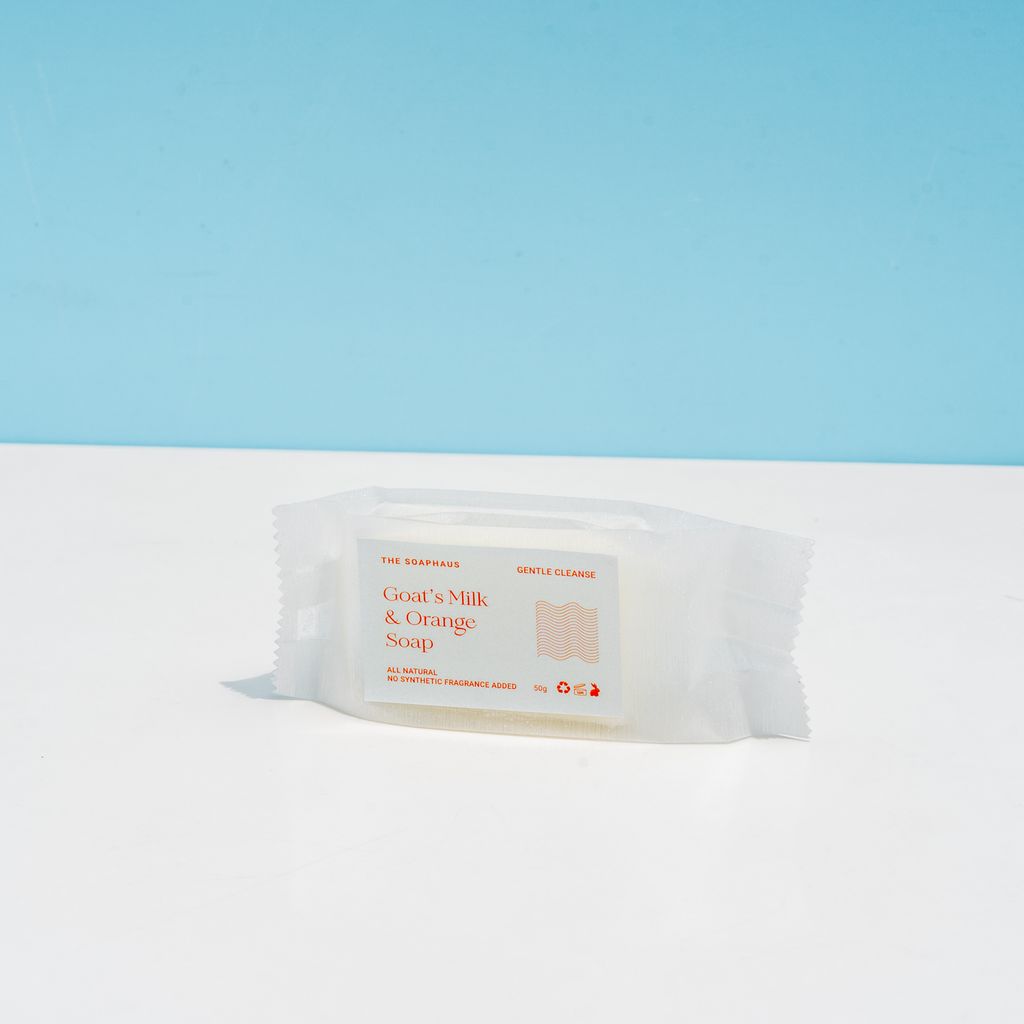 Goat's Milk and Orange Soap
Our goats milk and orange soap is made from pure goats milk with orange oils that is suitable for damaged and dry skin. It helps the skin to moisturize and soothe damaged areas. It has vitamin e oils that helps with wrinkles and delays aging. Our soap is packed with vitamin D,C,B1, B6, B12 and E that directly goes into the skin. This product also helps with eczema and helps even skin tone. A soap that does not only take out dirt but gives back moisture to the skin!
Ingredients:Aqua, Glycerin, Goat's Milk, Propylene Glycol, Sodium Laurate, Sodium Stearate, Sodium Lauryl Sulfoacetate, Sweet Orange (Citrus Sinensis) Essential Oil, d-Alpha Tocopherol (Vitamin-E).