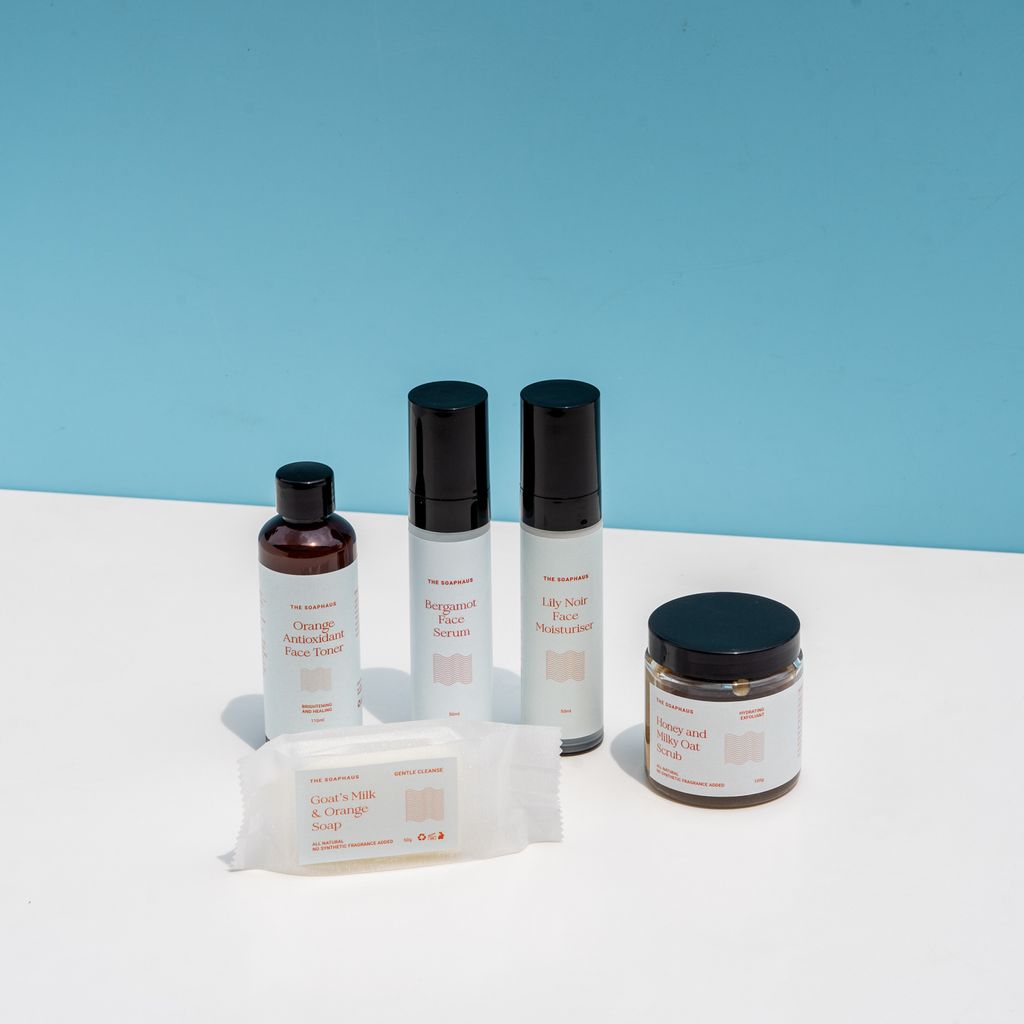 Hot Selling
Five Step Dry-Damaged Skin Set
-Suitable for starters
-Helps acne/oily/combination skin type
-Helps moisturise & hydrate skin
-Reduces scarring
-Minimise appearance of pores
-Brighten skin tone
-Anti-inflammatory
-Helps skin stay in healthy condition for long term
-Reduces wrinkles
-Reduces fine lines
-Reverse skin damage
-Reduces Pigmentation
-Reduces under eye darkness
-Tightens sagging skin
-Remove excess impurities and leave your dull skin purified and refreshed for a more radiant glow.
Directions AM±
1)Apply Honey&Oat Scrub leave on 10 min then rinse
2)Cleanse skin with natural soap bar
3)Pour orange toner onto cotton pads and
gently rub on skin
4)Apply Bergamot Serum onto skin
5)Continue with Lily Noir Cream
This set consists of;
x Goat's Milk Soap
1 x 110ml Orange Face Toner
1 x Bergamot Face Serum 50ml
1 x Lily Noir Face Cream 50ml
1 x Oats and Honey Face Scrub
! We have changed our toner bottle Oct 2019.For updated picture check our instagram @thesoaphaus.my !