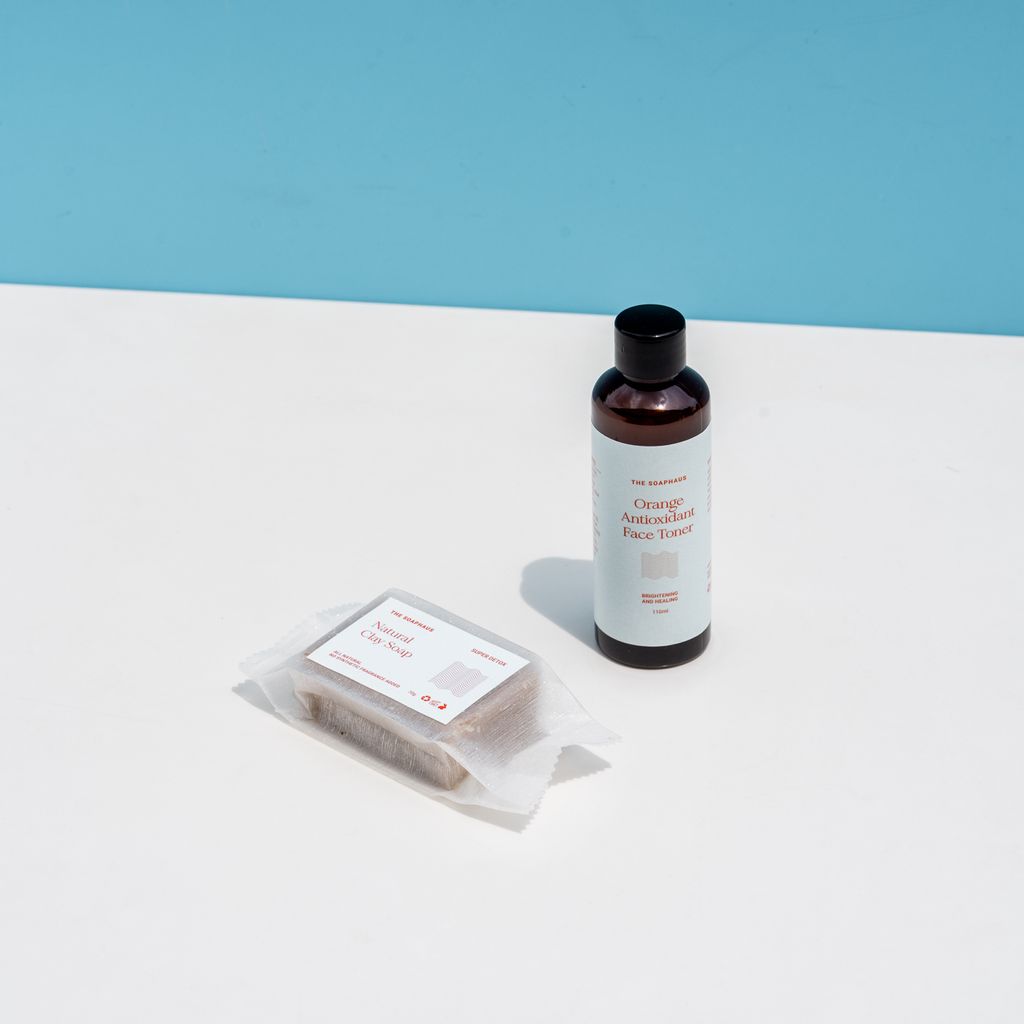 Baby Steps Duo (Clay+Orange)
New to the skincare game? Try out our holy grail best selling products. Consisting of the Natural Clay Soap and Orange Face Toner.
Orange Toner -This wonderful face toner comes with radiance renewal ingredients and many other nutrients that your skin needs to look alive. Once you start using it, you can feel the difference when your skin feels smooth and hydrated and gives a glowing look. It is also packed with orange oil known for its antibacterial properties.
Natural Clay Soap -As the name suggests, its main ingredient is natural Moroccan clay which helps in removing excessive oil or sebum from the surface of your skin to make it look healthy and glowing. In addition to that, natural clay can also have a calming effect on your inflamed acne breakouts and aid in mitigating the risk of skin infections.
This combo consist of
1 x Orange Toner
1 x Natural Clay Soap