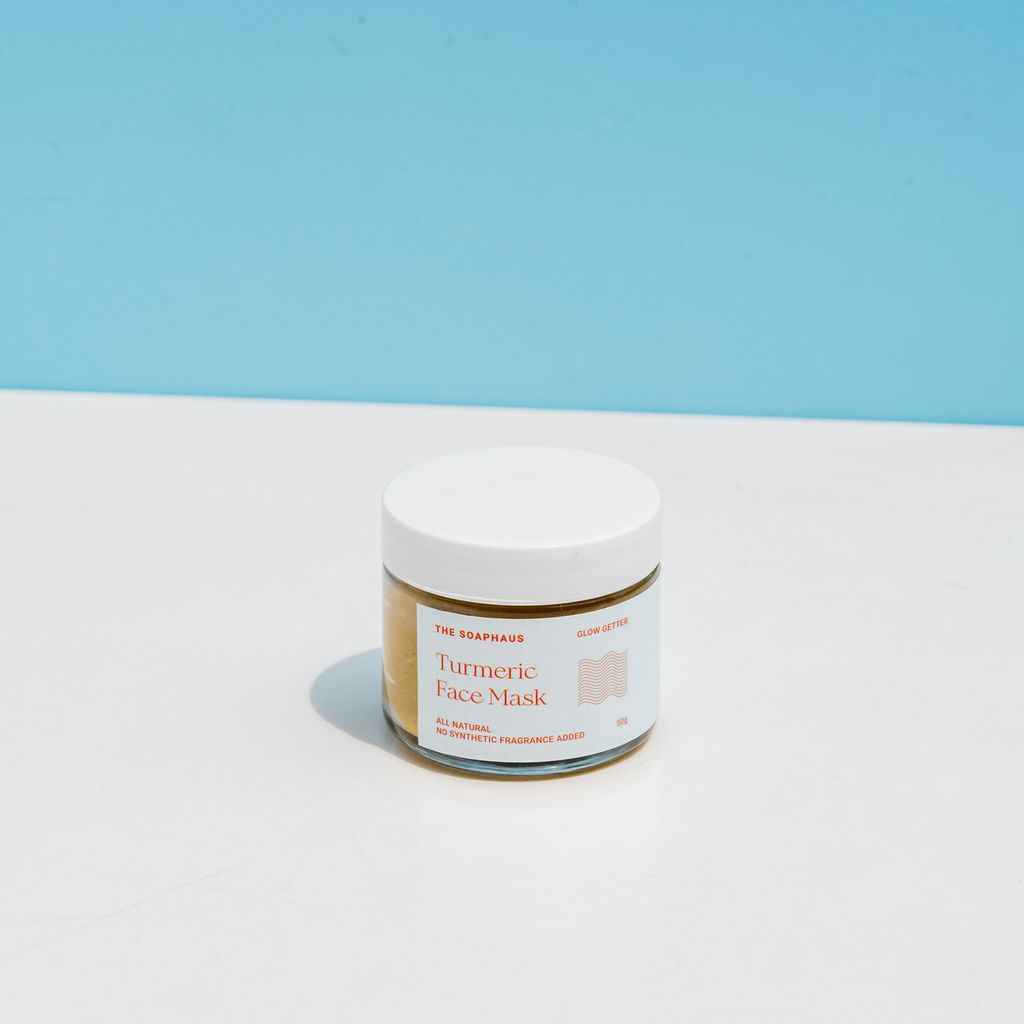 Treat dull & tired skin with our brand new Glow Getter Mask.Made Ylang-Ylang and Turmeric, the face mask revitalises and refreshes stressed skin to promote a radiant, healthy-looking complexion.

The ingredients in this product helps combat dullness and minimise the look of fine lines and wrinkles for a smoother, more refined look. Expect replenished and invigorated skin with an improved overall appearance after usage!You'll love it
Turmeric decongests pores, sebum buildup and uneven skin textured.It also helps with dullness.It also helps skin to promote healthy cell renewal.Our mask also helps reduce the appearance of discoloration, pigmentation and sun caused damage.This mask also removes the effects of environmental elements, pollution and UV stress.Turmeric is also a safe alternative to acid based Glycols or AHA.
Ingredients-Aqua, French Yellow Clay,Moroccan Detox Clay,Glycerin, Fractionated Coconut Oil, Witch Hazel Extract,Ylang-Ylang Essential Oil,Turmeric Essential Oil,Turmeric Powder,Stearic Acid, Cetearyl Alcohol, Ceteareth-20, Benzyl Alcohol, Benzoic Acid, Dehydroacetic Acid, Behentrimonium Methosulfate.
*No synthetic fragrance added
*Naturally sourced preservatives