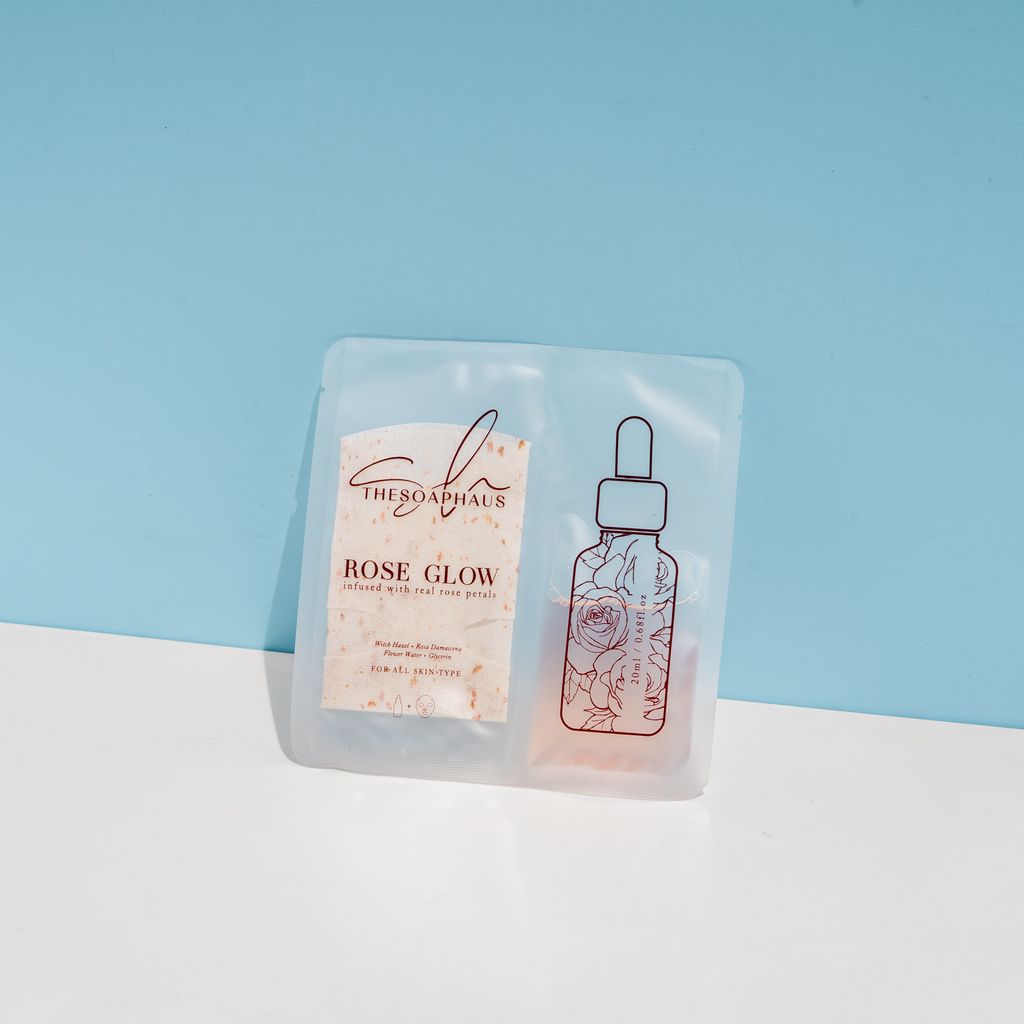 Rose Glow Single Sheet Mask
Skin Benefits

🌸Rose extract serum boosts overall skin elasticity and glow
🌸Powerful healing hydrator; especially for dry skin folks
🌸Helps to reduce redness
🌸Reduce oil production
🌸Suitable for all skin types
🌸Unique packaging style

The sheet mask made with fresh rose petals. Due to its natural properties, once the mask is applied on the skin, the petals will turn oxidise /turn brown.
Suitable for all skin types

We suggest to use 1 box (4 sheets) per month. However, you can use up to 2 masks a week.