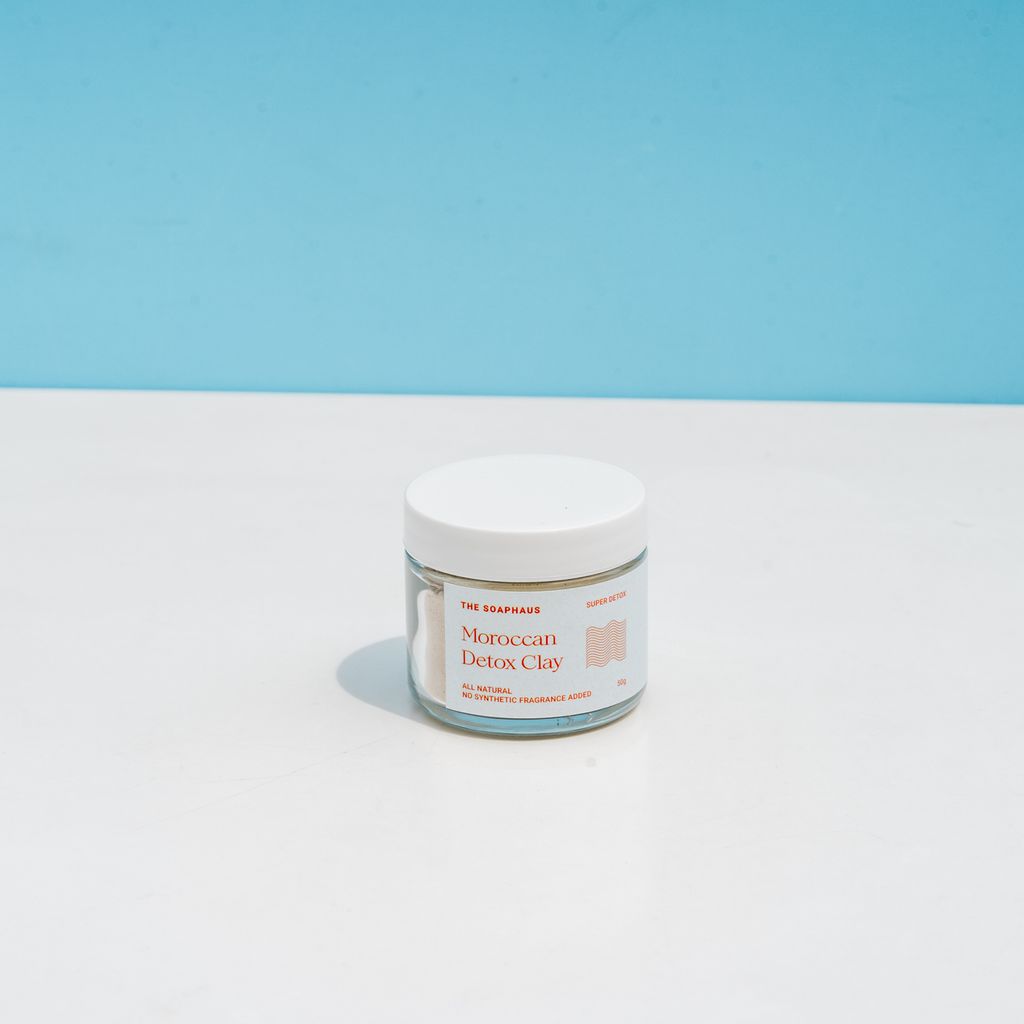 This is one of our top-selling facial mask! Soaphaus's Moroccan Detox Clay is designed for oily skin types and is formulated to detoxify and get rid of impurities within the skin. It also naturally draws out excess oils and helps regulate sebum production.
Our Moroccan Detox Clay does wonders for people who are experiencing extremely oily skin. This mask suits acne prone skin. A clay that detoxifies the impurities. This clay can also be used for oily scalp and dandruff problems.Because of its natural exfoliating and detoxing property it can only be used twice a week.
Do not use a metal spoon or bowl while using clay masks.This will deactivate the natural properties of the mask.