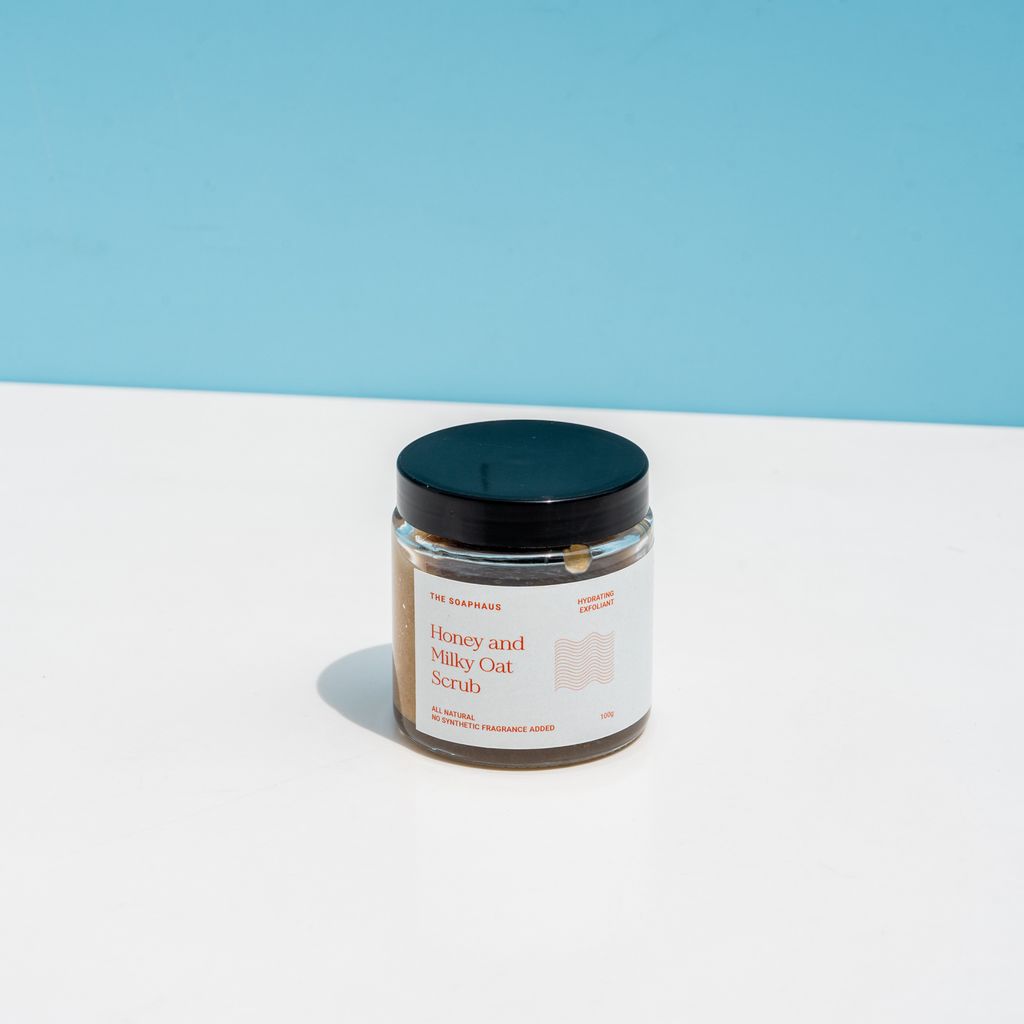 'You've been on the hunt for a skin scrub that is not only effective, but also nourishing and gentle enough not to irritate or dry out your skin. Say hello to our Honey Oat Scrub, it's like an oatmeal facial at home! '
This wholesome oat scrub is like healthy food for your skin. Polish away dead skin cells, makeup, and excess impurities while enjoying all the nourishing benefits of real honey, colloidal oats and shea butter
This scrub can help you in nourishing your skin with shea butter, colloidal oats, and real honey. Other than honey as its main ingredient, this scrub also contains Oats. Oats are rich in saponins and anti-aging properties that can help you in dealing with acne/jerawat and other similar skin issues. Oats are also gentle on skin so when you use this scrub, it won't irritate your skin and cause skin hypersensitivity. So, get your hands on this Honey and Milky Oat Scrub for skin that is smooth and healthy.
Your skin will thank you for it with a smooth, soft and glowy complexion!
This scrub is so gentle it can be used everyday as a substitute to your usual cleanser. Leave on as a mask for that extra smooth effect
Ingredients :Organic Rolled Oats (Avena Sativa), Organic Brown Sugar, Epsom Salt (Magnesium Sulfate), Aqua, Cocamidopropyl Betaine, Sweet Almond (Prunus Dulcis) Oil, Coconut (Cocos Nucifera) Oil, Organic Shea (Butyrospermum Parkii) Butter, Beeswax (Cera Alba), Honey Extract, Cetearyl Alcohol, Ceteareth-20, Stearic Acid, d-Alpha Tocopherol (Vitamin-E), Benzoic Acid, Dehydroacetic Acid, Benzyl Alcohol.