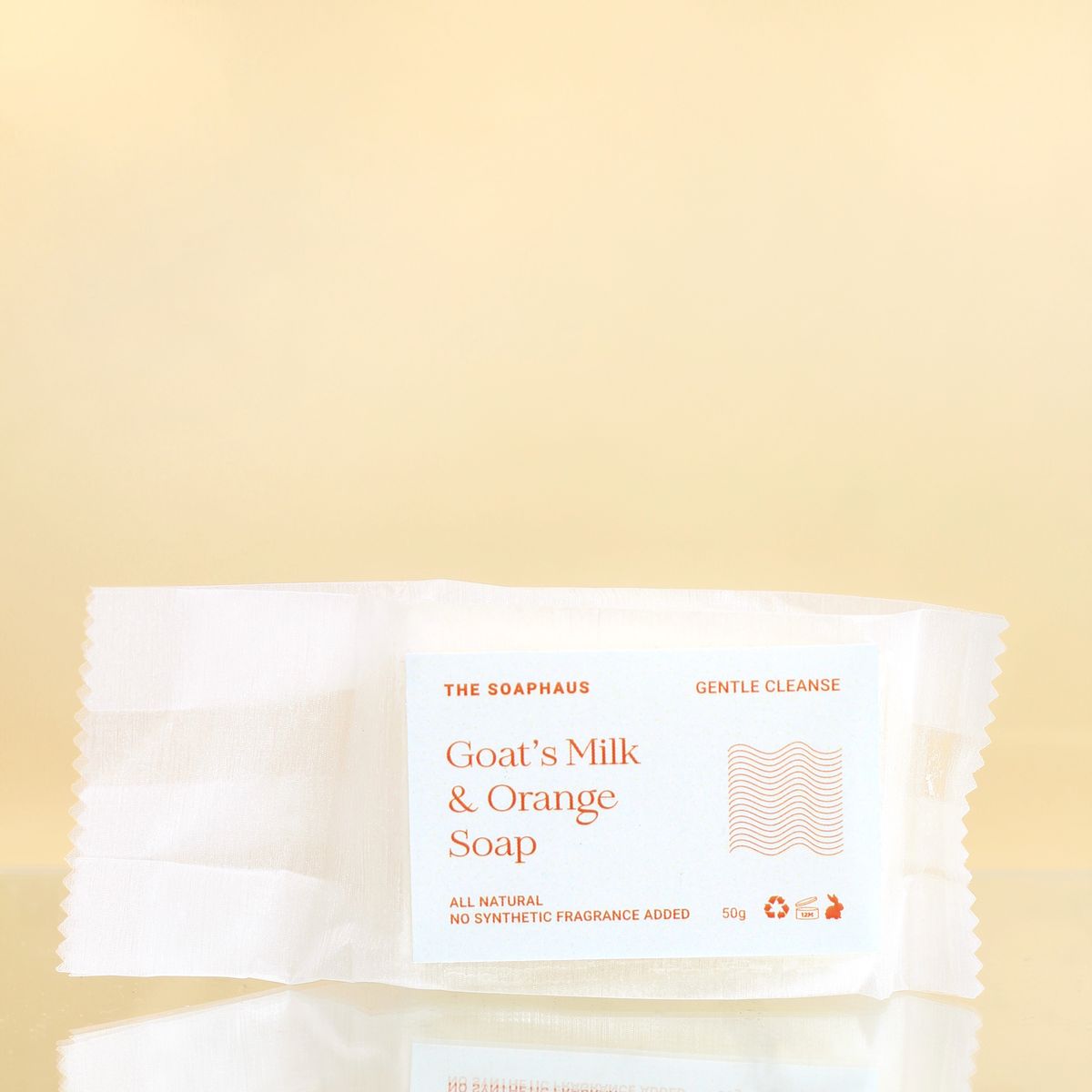 Why is Goats Milk & Orange Soap a crowd favourite?
The first whiff immediately transports you to an orange farm!
Why do people love it?
Our Goats Milk and Orange soap is a perfect choice of soap if you are looking for something gentle. When we formulated it, we wanted to make sure it does not have any nasty chemicals that could bring harm for the skin. Afterall, our intention when formulating this was to make it a gentle yet effective soap.
This natural soap is gentle and does not contain harsh detergents, so it is safe to be used on babies and kids. Some of our staff have also tried on their pets and they were satisfied with the results.
What can we say, we did not expect this soap to be received so well. It surpassed our standards that we set for ourselves, as a brand!
Why should you consider buying our Goats Milk and Orange Soap?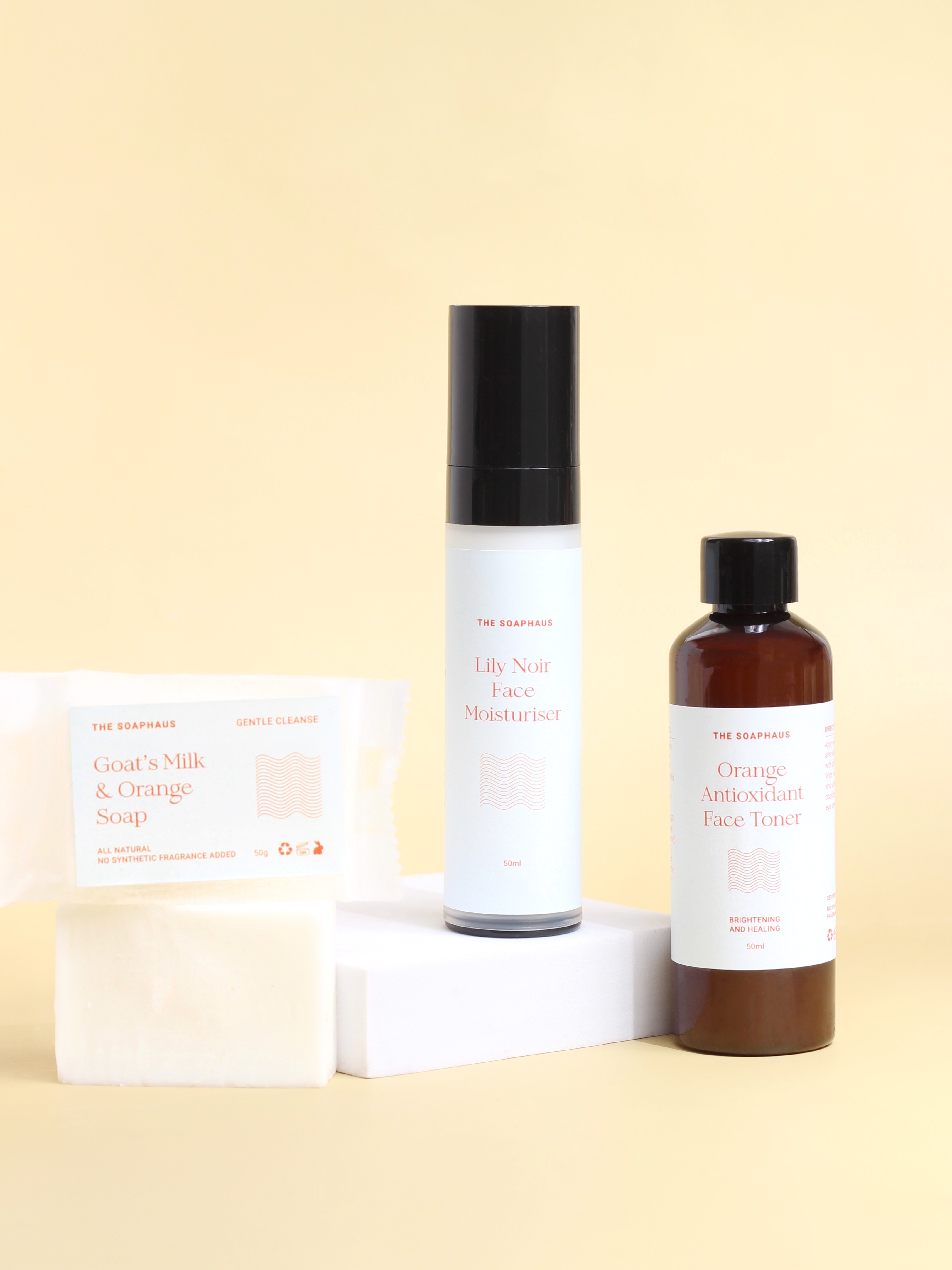 Our Three Step for dry skin

A soap that smells so good but has no added fragrance! *insert thinking emoji*! How is this possible? The answer is simple. We use ingredients that are of premium quality. And of course with no doubt, the stellar formulation. Both of it combined gave us this amazing, gentle soap!
The smell of orange is so distinct and stimulating; might I add.
Orange essential oil has so many benefits. First off, this is a crowd favourite for a reason. It reduces dark spots and blemishes via vitamin C. The oil is also known to promote cell growth and collagen synthesis. Simply means that, it not only cleanses but it also renews your skin appearance. For those struggling with eczema, dry skin, or sensitive skin, Goats Milk and Orange soap can be the better choice compared to commercial soaps.
Using Goats Milk and Orange soap will leave your skin clean and hydrated, less irritated, and have a lower environmental impact. It's no surprise that it's the preferred option for the discerning.
Priced at RM 21.