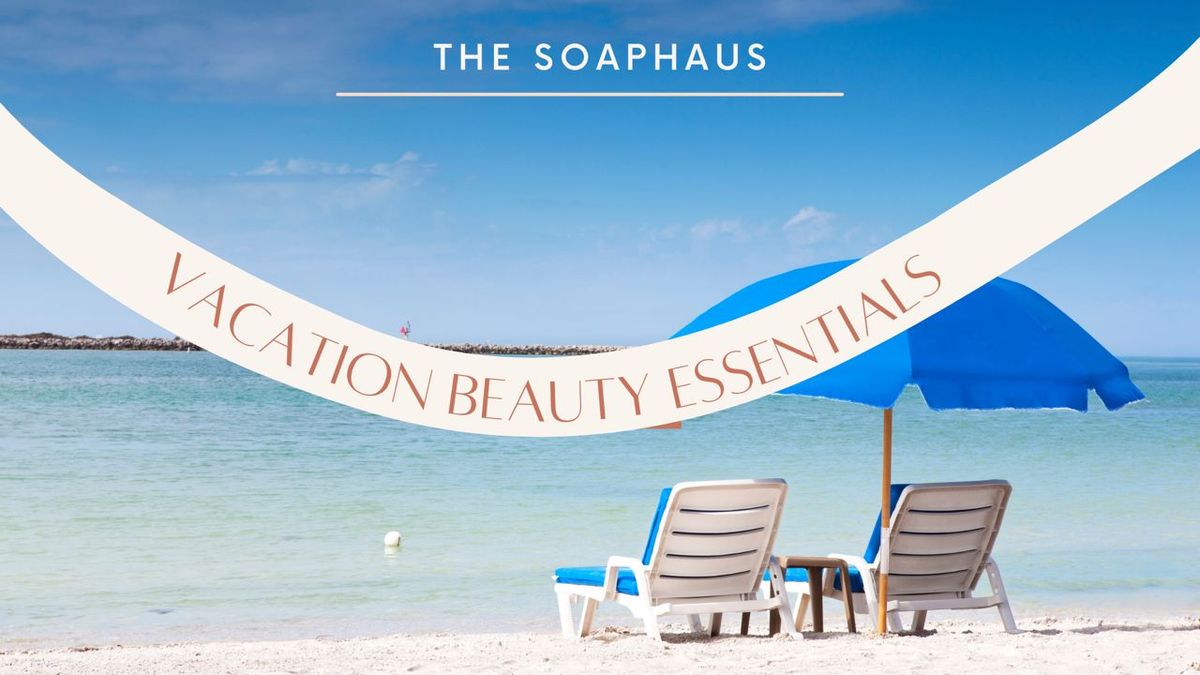 Packing for a trip can be a double edged sword. Sometimes, it's fun and exciting but can quickly get stressful and overwhelming too. But it is always worth it to take a little extra effort to mindfully pack skin and hair care products! Why, you ask! Well, nothing screams louder than "I am on a holiday" than a person relaxing in a comfortable lounge chair with a face mask on and a drink on the side of the table and of course the soothing sounds from nature. I know I want to go on a holiday as I type this!
So what is on our list?
SPF

This is your best friend. Vacation or not. You are not leaving anywhere without this. While getting Vitamin D is an essential part of living, we cannot deny that the sun produces rays that will damage the skin barrier; if it's not protected. So bring this along with you and you won't regret it. Ideally, get one that does not leave a white cast on your face. As for your body, having a white cast does not really damage the skin. However, we do encourage you to buy SPF products that are formulated to not damage the corals.


TSH's Honey and Oat Scrub



This one is the best if you are someone who does like to pack heavy. This baby right here is a scrub and a mask. Two in one products are always my personal favorites. This scrub will help with skin dryness and damage. Leave it for no more than 15 minutes. Voila! Smooth and soft skin restored.



TSH's Bergamot Serum or Aloe Vera Gel



After spending hours under the sun doing all the fun activities, which you should never skip, your skin is going to need a powerful serum that will soothe it. The sun will irritate the skin and that is normal. Just apply our serum or Aloe Vera gel. The calming effects will make you feel so therapeutic.



Rose Glow Sheet Mask



This is the last one but probably the star of the show! Our Rose Glow sheet mask is formulated to give the skin a nice glow which will give it a dewy look. Pro tip: Request for a bucket of ice and put the sheet mask to chill for about 30 minutes. You will not regret it.
Alternatively, you can also chill it overnight in your room fridge!




There you have it, our list of products we bring with us when we travel. Do share with us your experience on using our products and get a promo code to be used for your next purchase! Safe travels!